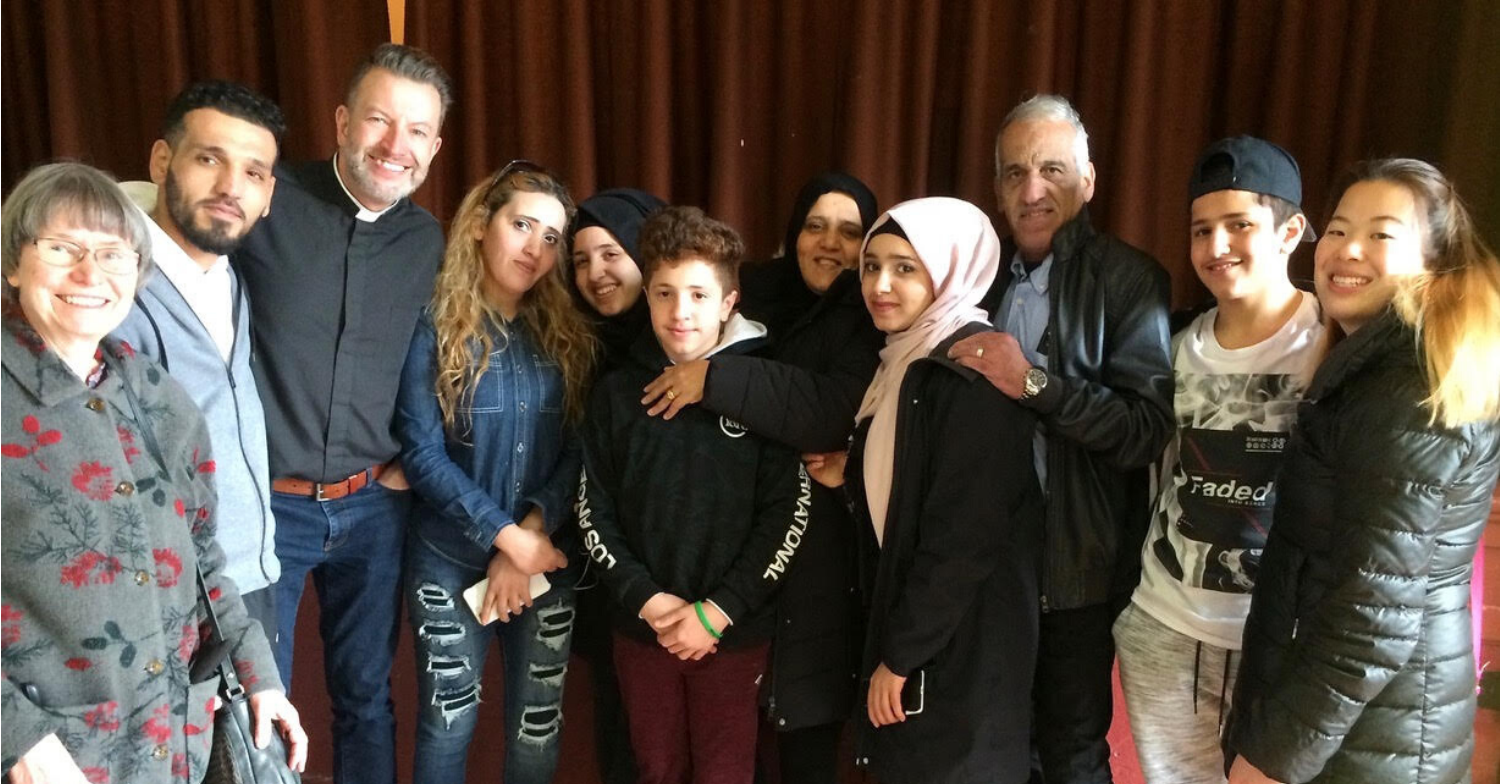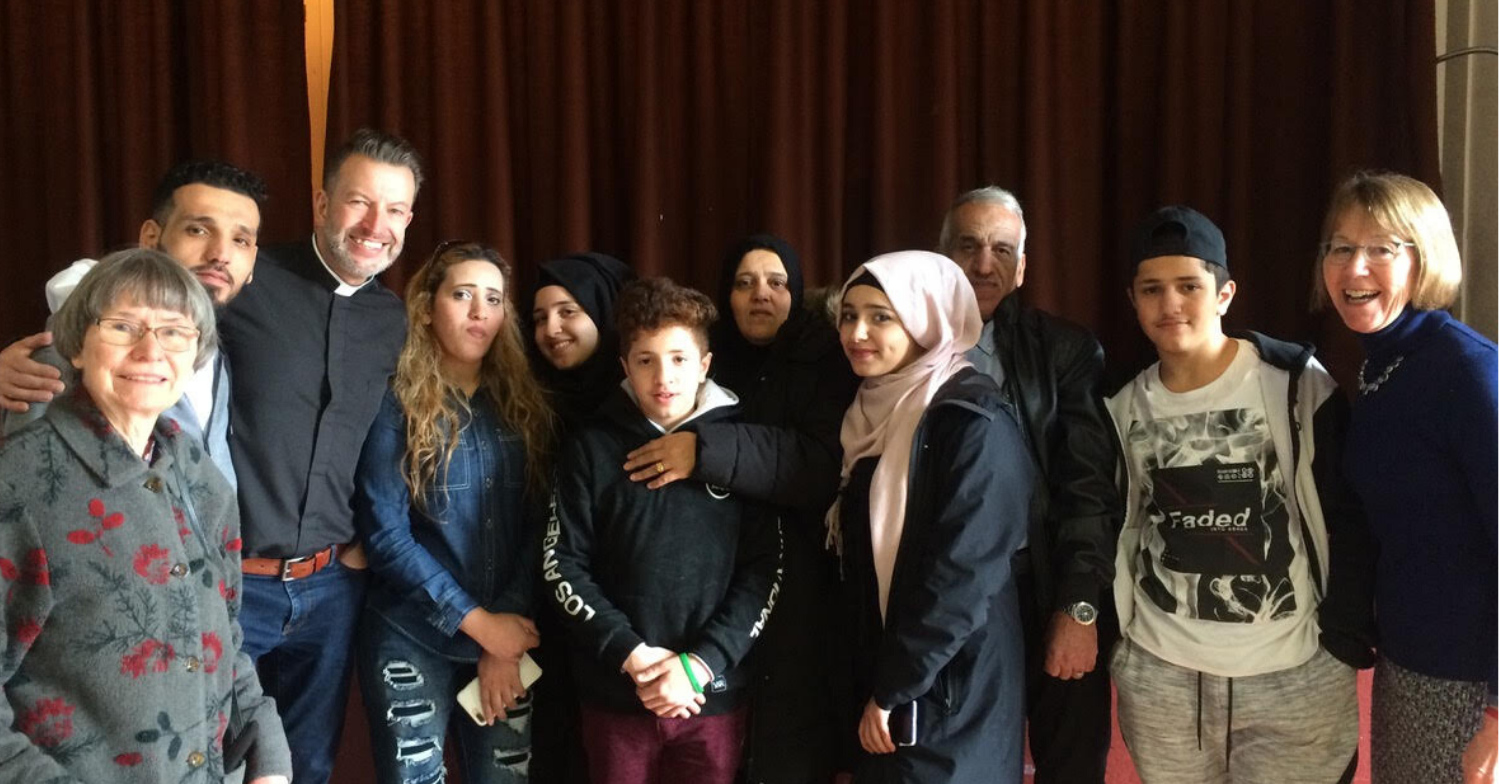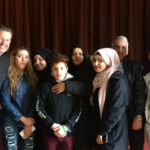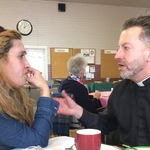 Lama Chebli, a widow, and her four children arrived in September 2018 from a refugee camp in Lebanon, settled in southeast Vancouver and, without a word of English, entered school for the first time in their lives. Lama's parents and youngest brother arrived in May 2019. The family of eight is sponsored by St Philip's in its third refugee sponsorship and is tended to by several committed volunteers, led by Mary Lymburner.
Lama's two sons are in elementary school, and the girls are in high school. Her brother and father attend day time English classes for new immigrants. Lama works five days a week and still finds the energy to attend three evening English classes. She now speaks enough English to have had a conversation with Stuart about her Syrian relatives still in Lebanon. The family chatted to people at lunch and the boys even found a fellow basketball player among the Scouts, who were also our guests that day. Lama's brother Ward has worked for our caretaker Pat Brandon and parishioner Mike Wenzlaff, and is working up his English to be ready for local employment as a painter. They have made huge strides towards independence and social connection.
Photos: Mary Lymburner (leader of St Philip's Refugee Sponsorship) and Debbie or Lizzie Matheson flank three generations of Lama Chebli's family. Left to right are Mary, Lama's youngest brother Ward, Rev. Stuart Hallam, Lama, Doha, Ahmad, Lama's mother Fatmeh, Sedra, Lama's father Nasridin, Majd, and Lizzie or Debbie.