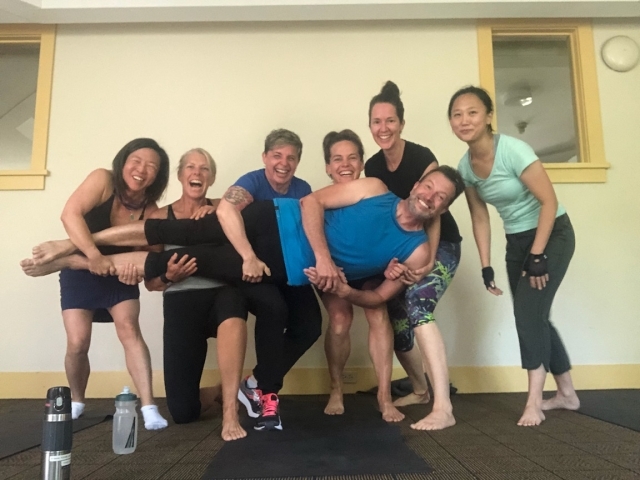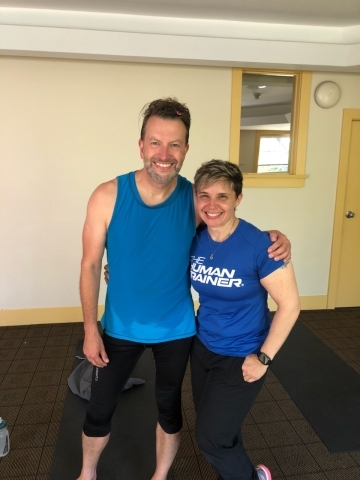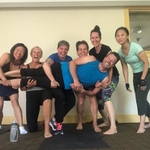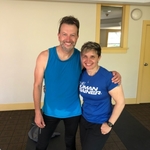 St Philip's is a wonderful parish! I am so enjoying getting to know the awesome people who live and work in our community. Take these lovely people for example...

When I saw Trans4mation Health and Wellness just around the corner from the church, I knew I had to say hello. There I met the lovely Susana Bello (pictured in the centre and with me after a very hard session)! Susana is the founder of Trans4mation, and was somewhat surprised to see the local priest walking into the gym! She was even more surprised when I asked if I could join a class!

Well, that first class turned into quite an event, which turned out to be a pivotal moment for both of us. As I approach the gym I saw Susana and a group of women standing outside, clearly something was amiss. Susana introduced me to the class and then told me that she'd forgotten her keys and that we might have to cancel. Now you do learn a few tricks serving as a Chaplain with the Royal Marines Commandos, so I asked Susana if I could take a look at the lock, to which she exclaimed, 'hey, if you can get us in there, I'll come to church!'

So, I picked out a suitable, flexible credit card and went to work! To cries of 'OMG!!' The gym door swung open and Susana proclaimed that she never met a priest who could break into a house before..! To which I replied, 'See you in church'!

What also transpired was that the gym was about to close for building work and so at the end of the session I suggested Susana used St Philip's for the period of the closure. Susana couldn't believe it, 'So you get us into the building and now you are making sure we are able to stay open for the summer...and you are a Priest?'
So throughout July Susana and her Gym Community have joined with ours, meeting in the Totem Room! And the promise to come to church? Wednesday morning regulars may have a new face this week...
Stuart