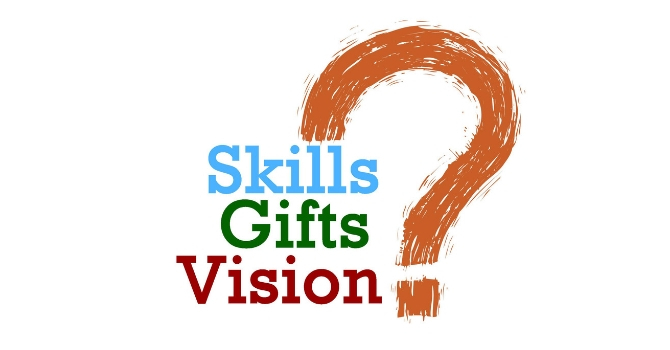 Dear friends,
As part of my ongoing quest to get to know you more and find out what your vision
for the parish might be going forward, I would ask you to take some time to fill in
this questionnaire…

The purpose of this questionnaire is threefold. Firstly, it is to help me build up a
more detailed overview of the wealth of experience and talent that I know our
church contains. We are a large and diverse group of people and there may well be
talents, which are, as yet, still hidden, still waiting to emerge and add a new
dimension to St Philip's already diverse ministry!

Secondly, as our church continues to grow, it is good that we should take stock and
gain a greater sense of our community here, as well as to foster each person's gifts
and ministry. This can only happen if we have a deeper sense of what those gifts are!
Lastly, I want to know what you feel our direction of travel should be, what you
would like to see St Philip's doing? What is your vision for the Parish?

So, if you feel that St Philip's is a home for you and you are happy to be involved in
the ministry that we share together, please fill in the following questionnaire and
hand it back to either Stuart or Beth by no later than Sunday 7 th October. A brief
summary of the information will be added to the Parish Directory that lists all St
Philip's names and addresses and which is used by the Staff team for reference
purposes only. All information entered into it will be treated with the strictest
confidence. Thank you for taking part.
Love and prayers,
Stuart
Rector